Accreditation
Life Christian Bible Institute (LCU) is a theologically accredited, educationally accountable institution of higher learning. Our educational programs are designed to help students grow in their faith as they prepare to follow the Lord in the work of the ministry. For this reason, LCU has chosen to be accredited through Accrediting Commission International. ACI is an internationally known, non-profit, church educational organization. They handle the accreditation of Christian theological seminaries, universities, and colleges throughout the world, providing supervision for almost 300 schools in 8 countries and in 38 states of the U.S.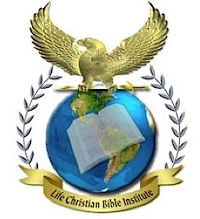 We have chosen not to seek governmental school accreditation offered by the U.S. department of Education or a regional accrediting association because we believe we should not allow secular institutions to dictate the qualifications for instructors or the programs for spirit filled ministers.
As an independent accrediting agency, ACI helps the religious world obtain accreditation that is not government affiliated. The form of ministry accreditation provided by ACI is recognized by most churches, ministry institutions, and ministry organizations. All ACI member institutions around the world accept credits from other member schools, if the credits apply to their programs.
WHY ACCREDITATION?

Accreditation in the U.S. is a voluntary submission to standards of high academic quality, accurate record keeping, and ethical policies and practices. Accreditation is essentially a statement of approval. The best accrediting commissions provide an on-site visit to ensure their high standards are met.

The U.S. government does not accredit schools. Instead, the United States Department of Education (USDE) approves associations which accredit schools. The regional governmental accreditation associations serve as inspectors and
overseers to regulate the nearly 80 billion dollar congressionally-approved taxpayer
investment in higher education known as "Title IV Funding".├??├?┬Ł

The United States Department of Education has said, "It should be noted that some institutions have chosen not to participate in the federal student aid program and therefore do not have to be approved by an accrediting agency
recognized by the Department." In actuality, the vast majority of Bible colleges and seminaries choose not to be governed by the USDE and do not seek regional accreditation.
MEETING AND EXCEEDING STATE REQUIREMENTS

Life Christian University has fulfilled rigorous educational requirements in our determination to acquire and maintain a quality educational program. LCU is a state-authorized school, recognized by the Florida Department of Education├??├?┬ó??s Commission for Independent Education, having fully met and exceeded the requirements of state law. Additionally, in each of the many states where LCU has campuses,we have met and exceeded the requirements of their
State Departments of Education as well.

LCU offers academic programs that are specifically designed to equip students who feel the call of God on their lives and who wish to build a ministerial career or to further their Christian education. Our academic programs are not for persons intending to build secular careers. The articulation and acceptance of credits or degrees by other institutions, including employers, must be determined by the respective institutions.
BIBLE INSTITUTE CERTIFICATE PROGRAM
The Life Christian Bible Institute Certificate Program is designed to equip those who feel the call of God on their lives to minister the Gospel and who desire to further their Christian education. LCBI recognizes student achievement at a yearly graduation exercise where students receive a Certificate of Completion for each program they complete.
LCBI AUDIT PROGRAM
The Life Christian Bible Institute Audit Program is for those individuals attending strictly for their own personal and spiritual growth. Audit students must attend all classes and read all texts, but exams and papers are not required. Audit students may participate in the graduation exercise for LCBI certificate students and will receive a Certificate of Attendance for each program completed.
PROGRAMS #1, #2, #3 & #4
Life Christian Bible Institute has established course work in year-long programs. Program #1 is foundational in nature and required for all LCBI students. Program #2 is designed to give students a "jump start" into fulfilling the call of God on their lives. Programs #3 & #4 are designed to help students achieve a greater degree of effectiveness in any area of church-related ministry. Each program is made up of 9 courses and 1 Ministry Practicum.
Mail completed application along with $55.00 *Registration fee to:
*Registration fee includes application fee, student handbook and all necessary forms for the year.
Academic Calendar
August 30, 2021 - Orientation
August 30, 2021 - 1st Semester Classes Begin
December 20, 2021 - 1st Semester Classes End
December 20, 2021 thru January 03, 2022 - Break
January 03, 2022 - 2nd Semester Classes Begin
March 7, 2022 - March 11, 2022 Spring Break
May 23, 2022 - 2nd Semester Classes End
Contact Information
Bishop-Designate Gerald Patterson
Instructors
Dr. E.L. Warren - Chancellor
Bishop-Designate Gerald Patterson - Campus Director
Pastor Frederick Patterson